Playgroup
Live Training / Own Set up/Get Running playgroup
Who should do this
People who want to start their own business
People wh want to become Part Time Teachers – options available

People who want Ready Running Business with Minimum 50- 100 Students ready

People who want to leave their job now or after 1-3 years

People wanting to start learn New work

Mothers wanting to do playgroup

College Students who are studying same 

Teachers who are experienced and start own business

Housewives who want to start in partnership with friend

Men or Women Entrepreneurs as Investment and Earn more.
Start Playgroup in a very limited Budget  .
PLAYGROUP ASSISTANT TEACHER – online or offline both available 
 

DO TRAINING – ONLINE Or OFFLINE 

3 MONTHS TRAINING 

GET JOB 

100% Placement ASSISTANCE 

Practical Training and Theory Training 

Portfolio 

Train for interviews 
Get Started
Call 9769571199 to book a 1-hour meeting for individual consultancy on phone or face to face. Charges Rs. 500 payable in-person or via bank transfer. WhatsApp the payment transaction details to 9769571199
Bank Details
Account Name: Shefali Dani
Account number: 427637321
IFSC CODE: IDIB000G008
Bank Name: Indian Bank, Ghatkopar (East), Mumbai
1-hour Meeting Agenda
Explain the business or Training  and the terms

Explain the support you will receive from us

Discuss Time Factor

No education qualifications or age requirements as we will provide the training for you to do this business

One time fee: applicable, very competitive as per market

No Royalty or Renewal fees

Training available in Hindi, English, Gujarati, and Marathi.

You get complete support as below or have the choice to choose from below.

Budget needed.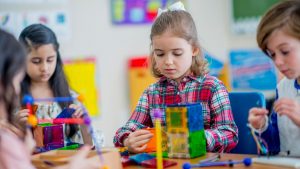 F
or more details Download the pdf
(Need Acrobat reader  to download pdf )